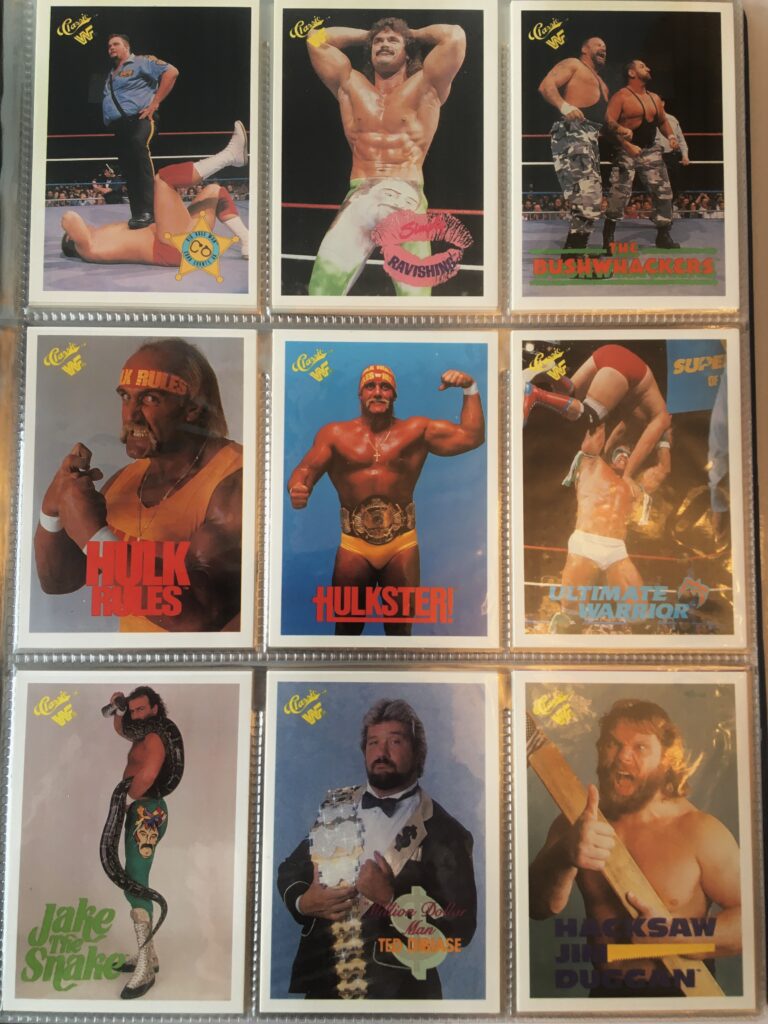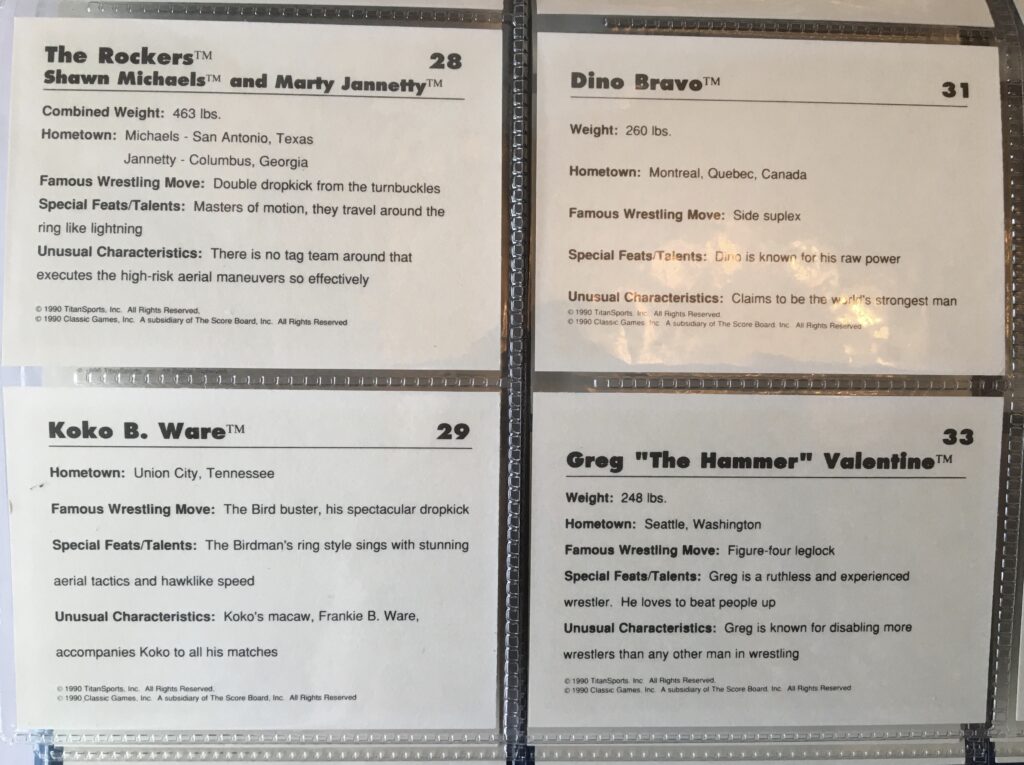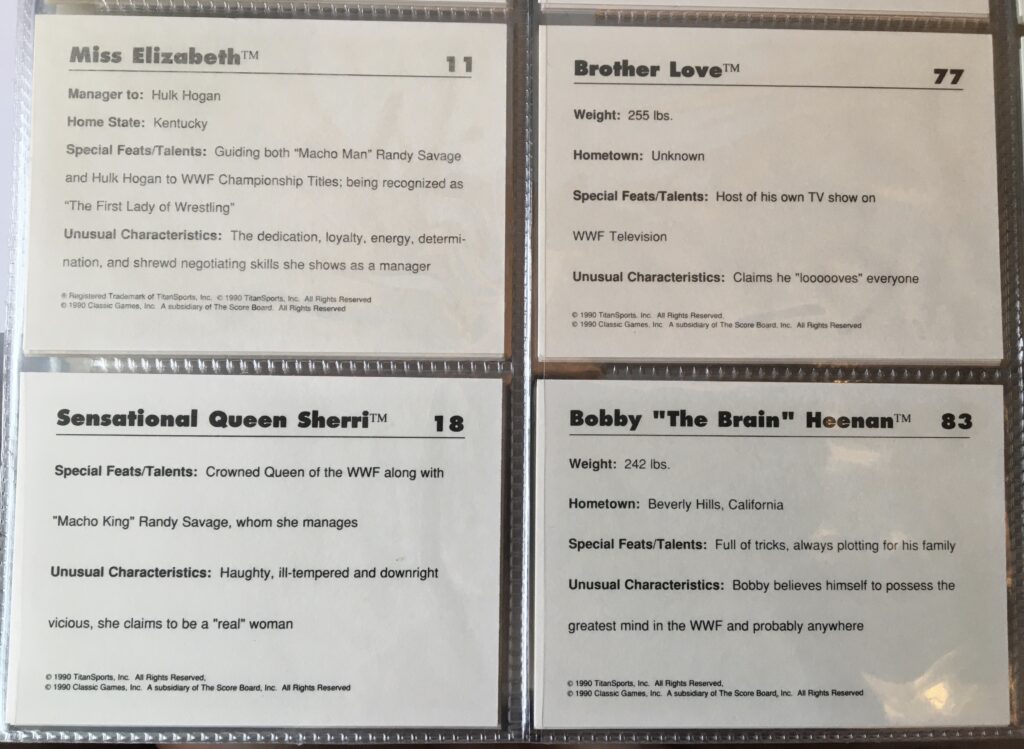 Here is what I got from eBay the other day.
Just take a look at all the wrestlers I used to (or still do) worship.
I was watching WWF from 1989, then stopped around 1991, just after Wrestlemania 7 finished as I got into more of video games (exchanged all of my monthly WWF magazines for a Sega Master System) and playing guitar. Years later, I found out WWF became WWE, hearing names like Raw and Smackdown. I don't know anything about that era, and I wonder if WWE even exists still nowadays. I also wonder how come I am not so keen to watch anymore.

Back in the 80s in Korea, WWF aired Saturday afternoons from 3 pm on AFKN (the TV channel especially for the American soldiers and military personnel who reside in Korea). I remember going out with my father for lunch to this cafeteria-style restaurant called Townhouse, inside the US Military base in Yongsan, where he used to work. I remember every time we go there, my menu was the same. 1 double bacon cheeseburger, two pieces of fried chicken, and a large-sized coke (though I could never even finish my plate and my father used to be all shitty about it). After lunch, we used to go to this awesome playground, then played games like Double Dragon and Midnight Resistance at the spacies within the base. Before the clock hits 3, I would rush home running, not to miss WWF on TV.

The best part of my memories was, when the so-called "The Dream Match" was held with The Ultimate Warrior (Intercontinental champion) vs Hulk Hogan (World champion). Title for title at Skydome, Toronto, Canada. I watched it on TV and also rented the same video countless times from the local video shop. Now, not that many of the heroes are with us in this world anymore, but I will never forget them as WWF was such a huge part of my young heart at the time. I would never have been working out if I hadn't loved wrestling. Rest in peace my heroes, I don't care if it was all fake, you still kept my blood pumping and gave me hopes and dreams.